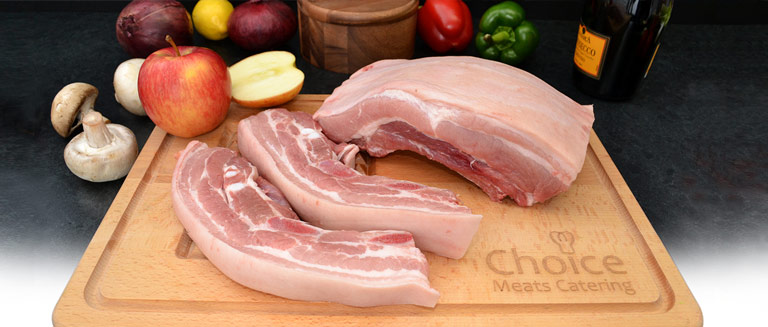 Sausages

Our own quality British Pork is used in our home made fresh Pork, Cumberland, Lincolnshire and chipolata sausages. At selected times of the year we produce our special seasonal mixes. For example, at Christmas our Chestnut, Plum & Ginger, Sage & Onion and Cranberry & Spiced Apple prove very popular. We also stock a full range of Blakemans frozen catering sausages, and our own recipe Pork and Cumberland, specifically developed for the Lancashire palate.


For allergen & ingredient information on our products please click here:

[Click to go back]

Fresh Pork & apple

Fresh pork & apple sausage, handmade by us.
Choice Recipes
Asian-Glazed Steaks


Preparation Time: 5 minutes
Cooking Time: (Based on a 2cm/¾inch thick steak) Rare: 2½ minutes
Serves: 4
Ingredients
4 lean sirloin, rump or rib-eye steaks
For the Marinade:
90ml/6tbsp light soy sauce
60ml/4tbsp plum jam
Grated zest and juice of ½ lime
2 spring onions, finely chopped
45ml/3tbsp freshly chopped coriander
5cm/2inch piece fresh root ginger, peeled and finely grated
2 garlic cloves, peeled and finely chopped
more