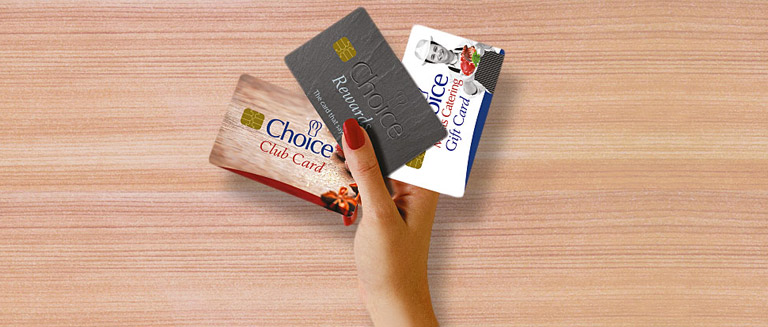 Choice Rewards

Save points to spend on purchases every time you shop with us.

Enquire about our Rewards Card in store or download an application form and give it to a member of our staff in the shop. Get the card that says thank you...
Choice Recipes
Asian Spiced Burgers with Mango Salsa


Preparation Time: 15 minutes plus chilling time
Cooking Time: 12-16 minutes
Serves: 4
Ingredients
450g/1lb lean beef mince
5ml/1tsp turmeric
1 onion, peeled and grated
15-30ml/1-2tbsp freshly chopped coriander
10ml/2tsp garlic paste or 2 large garlic cloves, peeled and finely chopped
10ml/2tsp fresh root ginger, peeled and finely chopped
15ml/1tbsp garam masala....
more