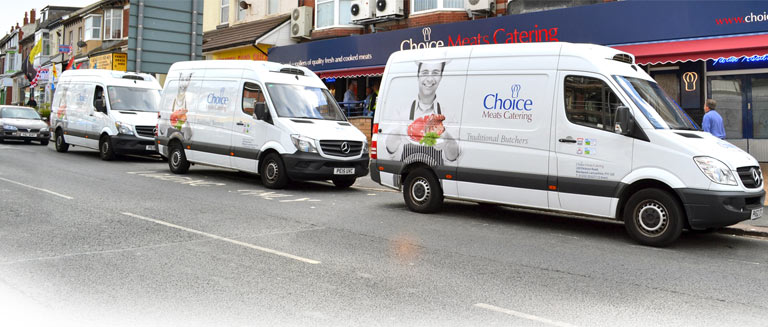 About

We opened our doors for the first time, as a traditional butchers shop in December 1989. Initially we served the local community, but it soon emerged that there were opportunities beyond just passing trade, with enquiries from local hotels restaurants and public houses

By 1996 the business had started to grow and this is when we expanded for the first time. We purchased the shop next door, which gave us the opportunity to increase our capacity and trade with much needed extra space. But, before long space was becoming a problem again, so in 2001 a major refit was done bringing the old fashioned butchers shop into the 21st century. Trade increased steadily before we outgrew our premises yet again, and in 2003 we purchased the old wine shop next door giving us a lot more storage.

After this, there was nowhere else for us to expand to on Dickson Road and with the shop getting busier and the catering trade increasing every year, the only step was to expand again.

In the summer of 2008 we decided to invest heavily in our own purpose built cutting plant which has allowed us to increase our capacity and improve efficiency.

This, in turn enables us to meet the demands of our customers and provide an excellent independent service and supply.

Based in Blackpool, Choice Meats are uniquely placed to meet the demands of any hotel, nursing homes, hospital, restaurant or catering establishment with a particular emphasis on local suppliers in the north west of England.
Choice Recipes
Roast leg of pork


With sage and stuffing
Preparation Time: About 10 mins
Cooking Time: See recipe details
Serves: 4-6
Ingredients
Lean pork boned and rolled leg joint
2 Large sprigs fresh sage, roughly chopped
15ml (1tbsp) Oil
450g (1lb )Premium pork and apple sausages, slit skins and remove meat
Salt
Olive oil
4 Medium onions
Sage leaves
5ml (1tsp) Butter
more