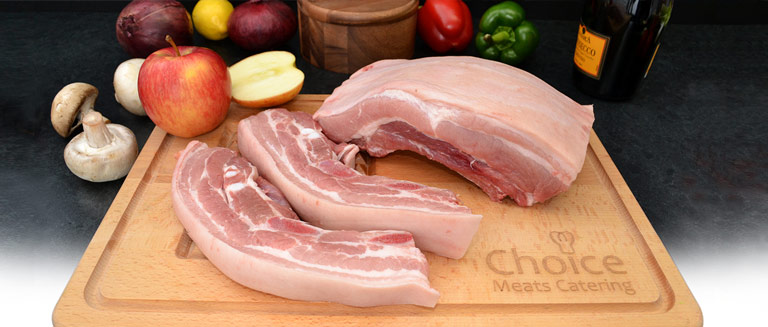 Poultry

We source a wide variety of English and continental fresh Poultry products, to give you the best quality whilst maintaining a competitive price. Our stock includes local Shropshire chickens, Cumbrian Turkeys as well as Red Tractor Farm assured poultry. Also, ducks and geese from Gressingham Foods.

For allergen & ingredient information on our products please click here:

[Click to go back]

Chicken Parcels

Chicken parcels. Chicken fillet stuffed with Philadelphia cheese & chives or cheese & garlic wrapped in smoked steaky bacon and garnished with mixed herbs.
Choice Recipes
Alfresco Beef Kebabs


Preparation Time: 10 minutes plus marinating
Cooking Time: Based on a 2cm/¾inch thick steak): Rare: 2½ minu
Serves: 6
Ingredients
675g/1½lb lean sirloin, rump or topside steaks, cut into 2.5cm/1 inch cubes
1 garlic clove, peeled and finely chopped
100ml/4floz Greek yoghurt
Grated zest of 1 lemon
10ml/2tsp ground turmeric
10-12 small cherry tomatoes
5ml/1tsp English mustard powder or cayenne pepper
Freshly chopped chives, to garnish
Salt and freshly milled black pepper
more