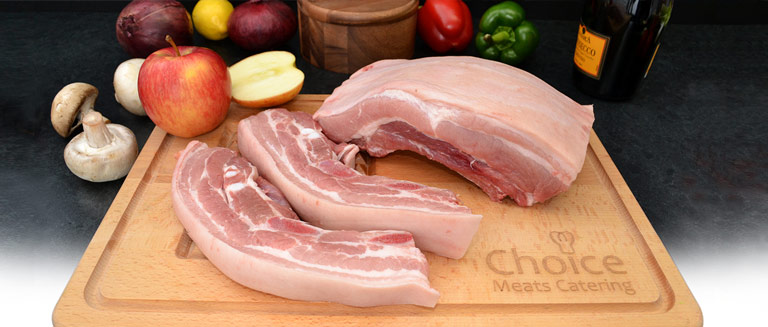 Beef

Here at Choice Meats all our beef is sourced from approved British farms, many, Red Tractor Farm Assured local farms. This is then matured on the bone for two to three weeks in our ageing refrigeration room, for a better tasting and more tender product.

For allergen & ingredients information on our products please click here.

[Click to go back]

Jacobs Ladder

Jacobs ladder beef ribs.
Choice Recipes
Alfresco Beef Kebabs


Preparation Time: 10 minutes plus marinating
Cooking Time: Based on a 2cm/¾inch thick steak): Rare: 2½ minu
Serves: 6
Ingredients
675g/1½lb lean sirloin, rump or topside steaks, cut into 2.5cm/1 inch cubes
1 garlic clove, peeled and finely chopped
100ml/4floz Greek yoghurt
Grated zest of 1 lemon
10ml/2tsp ground turmeric
10-12 small cherry tomatoes
5ml/1tsp English mustard powder or cayenne pepper
Freshly chopped chives, to garnish
Salt and freshly milled black pepper
more