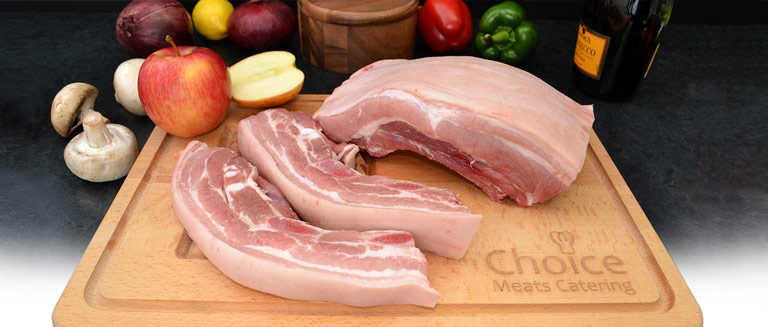 Pork

Our selected, English locally sourced outdoor reared Pigs are chosen for their consistency and taste. A nice cover of fat and pink bloom to the meat is needed to produce a quality pork product. This quality pork is also what we use in our hand made sausages.

For allergen & ingredient information on our products please click here:

Leg

Leg of pork, bone in shank end.
Choice Recipes
Alfresco Roast Beef Salad


Preparation Time: 15 minutes
Cooking Time: No cooking required
Serves: 4
Ingredients:
375g/12oz cooked, sliced cold roast beef
1 garlic clove, peeled and crushed
25g/1oz Parmesan shavings
225g/8oz day old country loaf, roughly cubed
125ml/4floz extra virgin olive oil
450g/1lb ripe tomatoes, roughly chopped
5ml/1tsp horseradish sauce
10ml/2tsp fresh thyme leaves
Salt and pepper
1 small red onion, peeled and thinly sliced
Extra fresh thyme leaves, to garnish
more