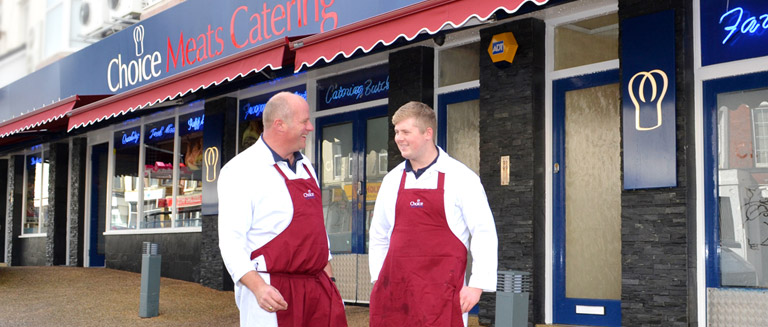 News

Back

Salt wall, dry-aged beef07/01/2020 Our Himalayan Salt Wall supports the dry-aging of premium and speciality beef and other meat products.

If you are a chef or just someone who appreciates fine flavour and texture in your steak, this is for you. Give us a call or ask in store for more details.
Choice Recipes
Asian Spiced Burgers with Mango Salsa


Preparation Time: 15 minutes plus chilling time
Cooking Time: 12-16 minutes
Serves: 4
Ingredients
450g/1lb lean beef mince
5ml/1tsp turmeric
1 onion, peeled and grated
15-30ml/1-2tbsp freshly chopped coriander
10ml/2tsp garlic paste or 2 large garlic cloves, peeled and finely chopped
10ml/2tsp fresh root ginger, peeled and finely chopped
15ml/1tbsp garam masala....
more