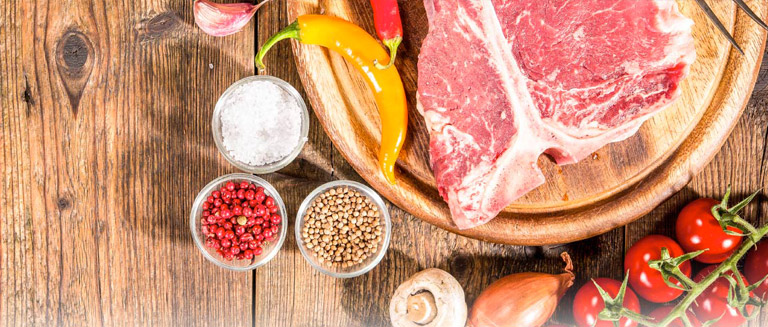 Recipes - Beef

[Click to go back]

Alfresco Roast Beef Salad

A tasty cold meal for outdoors or to eat in

Preparation Time: 15 minutes

Cooking Time: No cooking required

Serves: 4

Ingredients:

375g/12oz cooked, sliced cold roast beef
1 garlic clove, peeled and crushed
25g/1oz Parmesan shavings
225g/8oz day old country loaf, roughly cubed
125ml/4floz extra virgin olive oil
450g/1lb ripe tomatoes, roughly chopped
5ml/1tsp horseradish sauce
10ml/2tsp fresh thyme leaves
Salt and pepper
1 small red onion, peeled and thinly sliced
Extra fresh thyme leaves, to garnish

Method:

Put the beef in a large bowl with the tomatoes, thyme, onions, garlic, olive oil, horseradish and roast beef. Season and lightly toss.
Cover and leave for 30 minutes in a cool place for the flavours to develop.
Toss the salad again thoroughly and scatter with extra fresh thyme leaves and parmesan shavings.
Choice Recipes
Asian Spiced Burgers with Mango Salsa


Preparation Time: 15 minutes plus chilling time
Cooking Time: 12-16 minutes
Serves: 4
Ingredients
450g/1lb lean beef mince
5ml/1tsp turmeric
1 onion, peeled and grated
15-30ml/1-2tbsp freshly chopped coriander
10ml/2tsp garlic paste or 2 large garlic cloves, peeled and finely chopped
10ml/2tsp fresh root ginger, peeled and finely chopped
15ml/1tbsp garam masala....
more