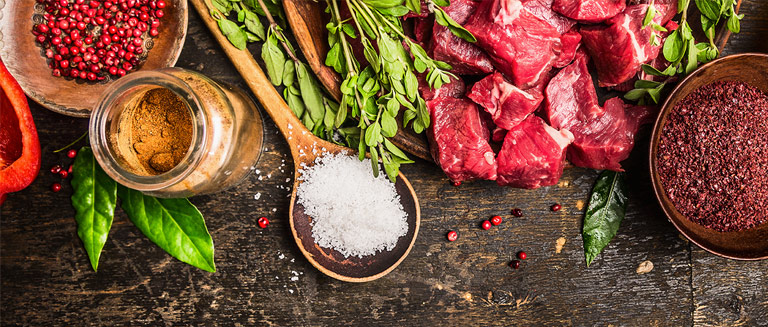 Baking

Method

This method employs dry cooking in the oven - either in a roasting tin or in a sealed container or foil "packet". For wonderfully tender meat, choose a clay or terracotta "brick" which effectively creates a clay oven within your oven. As the oven heats, steam condenses in the pot, basting the meat in its own juices.

The end result is moist, tender, full of flavour and naturally cooked with no extra fat.
Choice Recipes
Asian Spiced Burgers with Mango Salsa


Preparation Time: 15 minutes plus chilling time
Cooking Time: 12-16 minutes
Serves: 4
Ingredients
450g/1lb lean beef mince
5ml/1tsp turmeric
1 onion, peeled and grated
15-30ml/1-2tbsp freshly chopped coriander
10ml/2tsp garlic paste or 2 large garlic cloves, peeled and finely chopped
10ml/2tsp fresh root ginger, peeled and finely chopped
15ml/1tbsp garam masala....
more