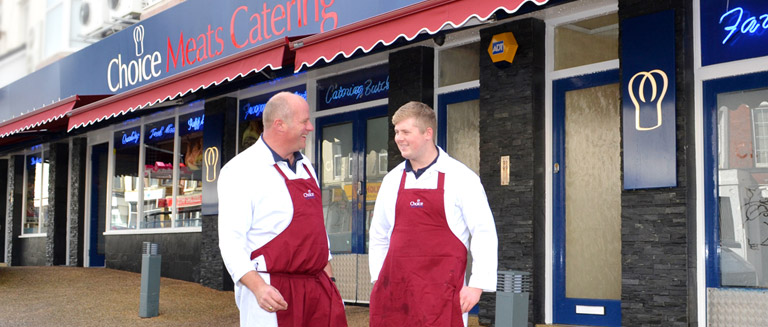 News

Back

Christmas Orders14/11/2017

We are taking orders for all your Farm fresh Turkeys, these are again from our usual supplier from his Cumbrian Farm, as well as Gressingham Geese & Ducks, and our very popular boneless Turkey Breasts, which again this year can be plain or stuffed with our special stuffing's of Sage & Onion, Chestnut & Apple or our new gluten free Apricot, Orange & Cranberry. Also any other meat, game or poultry you may require for your festive celebrations.

Festive ½ moon cheeses and gourmet pate's (that taste like homemade) are available to order as well as gala pies & pigs in blankets.

We also have a full range of Cooked Meats, Pies, Salads and Cheese's, as well as specials such as Crown of Lamb, Guard of Honour, French Trimmed Rib of Beef and many more festive treats. Take a look at our offers in the shop.
Choice Recipes
Alfresco Roast Beef Salad


Preparation Time: 15 minutes
Cooking Time: No cooking required
Serves: 4
Ingredients:
375g/12oz cooked, sliced cold roast beef
1 garlic clove, peeled and crushed
25g/1oz Parmesan shavings
225g/8oz day old country loaf, roughly cubed
125ml/4floz extra virgin olive oil
450g/1lb ripe tomatoes, roughly chopped
5ml/1tsp horseradish sauce
10ml/2tsp fresh thyme leaves
Salt and pepper
1 small red onion, peeled and thinly sliced
Extra fresh thyme leaves, to garnish
more